Myofascial release is a form of therapy used to treat musculoskeletal, lymphatic and nervous system dysfunction due to pain and motion restriction. It is accomplished by relaxing contracted muscles, increasing circulation and lymphatic drainage, and stimulating the stretch reflex of muscles and fascia.
​
Fascia is a structure of connective tissue that provides support and protection of surrounding muscles, blood vessels, and nerves. It can be found in our superficial layers, deep muscle layers and viscera. Therefore, any restrictions in fascia due to overuse, trauma, inactivity or disease can result in pain, muscle tension and decreased blood flow.
Irritation of fascia causes local inflammation. Prolonged inflammation can lead to thickening of connective tissue and an increase of irritation and pain. A continuous build up of irritation and tension results in possible ischemia and somatic dysfunction. Myofascial release aims to break this cycle through a variety of direct and indirect methods to restore proper mobility, circulation and support.
44025 Jefferson St., Ste 104

La Quinta, CA 92253

Phone: (760) 345-5453

Fax: (760) 345-7063

Hours of Operation:

Mon - Friday 7:30am - 6:00pm

Closed weekends and major holidays
Powered by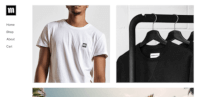 Create your own unique website with customizable templates.