Physical Therapy Modalities
Education

- Professional instruction in proper body mechanics, activities of daily living and home exercise programs specific to the individual.

Therapeutic Ultrasound

- The use of sound waves to produce high frequency movement and/or heat through soft tissues such as tendons, ligaments, fascia and muscle.

Electrical Stimulation

- The use of electrical impulses to produce a stimulatory or inhibitory effect on skeletal muscle fibers and nerves. Promotes blood supply to the area which in turn assists in healing.

​

Cervical Traction

- The use of mechanical traction to decrease spinal compression through the cervical spine.

Heat/Ice

- Moist heat promotes vasodilation of blood vessels which increases circulation to a specific region. Ice packs decrease inflammation, pain and swelling via vasoconstriction of the blood vessels.

Norm using Therapeutic Ultrasound for carpal tunnel.
44025 Jefferson St., Ste 104

La Quinta, CA 92253

Phone: (760) 345-5453

Fax: (760) 345-7063

Hours of Operation:

Mon - Friday 7:30am - 6:00pm

Closed weekends and major holidays
Powered by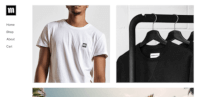 Create your own unique website with customizable templates.